Menstruation kits that are all about education, ease and image!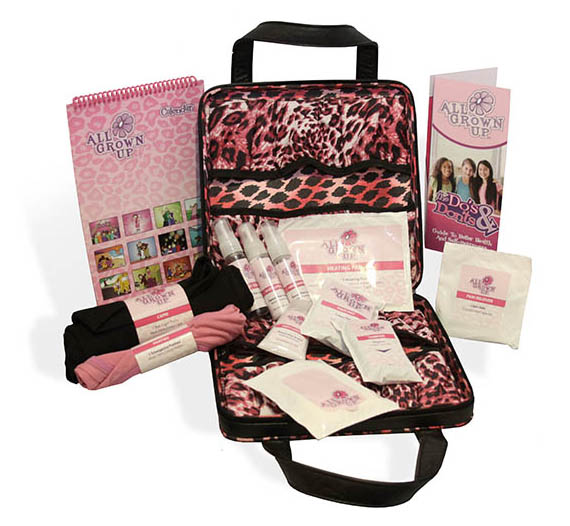 AGU kits are all-in-one, feminine hygiene kits that are foundational to All Grown Up's commitment to education and celebration. They come prepackaged with everything needed to manage menstruation. Though designed with teen girls in mind, they are an invaluable resource for women of all ages. Along with the feminine hygiene products, each kit also includes an instructional booklet and short story to help girls better cope with their first period. Mother-daughter combo packs are also available.
AGU Kits are not intended to replace parents or guardians in the education of their teen or "tween" daughters. Rather, they help parents more effectively prepare their daughters for the often challenging transition to womanhood.
---
Benefits of using an AGU Kit
There are many benefits of using an AGU kit and these include:
A better understanding of how their body functions

A better understanding of how to establish healthier lines of communication with their parents/guardians

A better understanding of menstruation, with the goal being to disband fear and confusion

A better understanding of womanhood, to inspire more confidence
---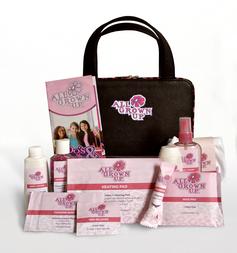 PRE-ORDER KITS WILL BE AVAILABLE SOON
Due to High Demand, Kits are Out-of-Stock for 12 Weeks.
However, Pre-Order Kits will be available soon!
---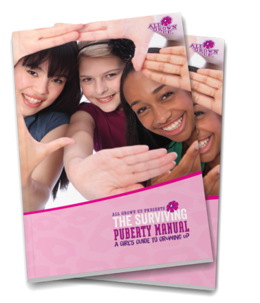 Order The Surviving Puberty Manual A Girl's Guide to Growing Up
$12.00